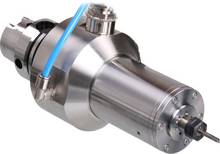 Zwanzig HSC drive system represents many years of experience in the development, production and sales of HF-Spindles / HSC-Spindles and all required peripheral devices. Our clients receive "turnkey", perfectly matching HF-Spindle systems in order to clarify and speed up their production. The systems meet the highest expectations of process reliability and stability, as they are indispensable in the present world's closely networked production processes.
It is our philosophy to implement the corresponding application for our customers highly profitable. An excellent advice is required to come up to this philosophy. The fundamental understanding of a bilateral confidential relationship is the fundamental base of success not only for us, but especially for you as a satisfied customer.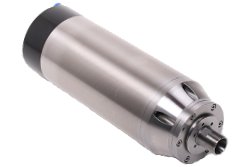 We offer high speed spindles / HSC-Spindles in a speed range of 2,500 to 100,000 rpm with performance output from 0.17 to 5.0 kw. For tool change systems we offer manual and pneumatic direct or pneumatic taper change systems to choose from, the latter also with inductive clamping monitoring. Hybrid ceramic ball bearings are a standard feature.
The possibilities are endless. Of course we also develop and configure the appropriate HF-Spindle for your specific range of appication.
Zwanzig HSC-Drive Systems – High-Speed-Cutting is our business.
We are happy to give you any advise! Telephone: +49 (0) 4361 626 19 27